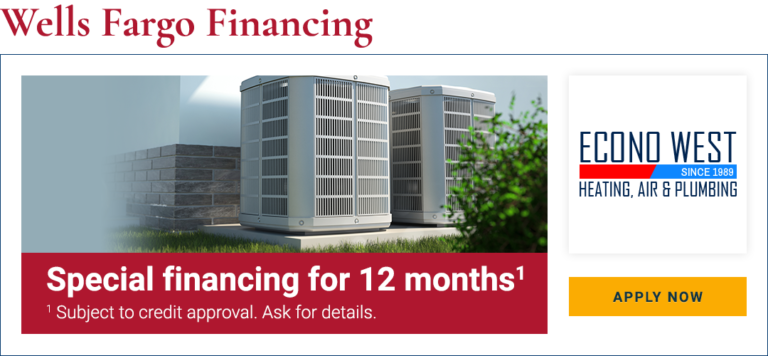 Furnace Sales & Installation
Considering that a new furnace can last for 15 to 20 years, you naturally want to choose your next furnace very carefully. At Econo West, we can provide the expert guidance you need to select the best furnace for your needs and your budget, along with superior installation to ensure that your new furnace really will perform as promised.
Honest Advice About Furnace Sales & Installation
Some heating contractors are so eager to sell new furnaces that they'll tell you whatever you need to hear to convince you to seal the deal. At Econo West, on the other hand, we truly care more about your satisfaction and comfort than about our bottom line, and we will never pressure you into a sale. Instead, we will work closely with you to determine whether repair or replacement really is the best option for your needs.
Is it Time for a New Furnace?
When deciding whether or not it's time to buy a new furnace for your commercial or residential property, consider the following factors:
the age of your furnace
the frequency and cost of repairs
the level of efficiency
the impact on air quality
If your furnace is over 15 years old, requires frequent repairs, is less than 80 percent efficient, and/or generates significant dust, soot, or rust, you could definitely benefit from upgrading to a new, high-efficiency unit.
Why Buy American Standard
At Econo West, we have the distinction of being a preferred dealer for American Standard, which means our technicians know these American-made products backwards and forwards. When we explain the benefits of various American Standard units, you'll know that we're not just reading ad copy off the company website. Instead, we're sharing the benefit of our 25+ years of experience seeing these high-quality units in action. American Standard is known for:
Quiet, consistent performance
Energy-conserving operation
Up to 96 percent fuel efficiency in top models
Optional remote monitoring and programming features
Optional humidity control
Single, dual, or variable speed
Gas or electric
Benefits of Buying from Econo West
Besides our superior customer service, there are also plenty of other incentives for buying your next furnace from Econo West:
We provide free estimates on new furnace sales & installation
We beat written bids from other licensed contractors by $100
We offer convenient financing options
We are fully licensed, bonded, and insured to get the job done safely
We provide a 10 Year warranty on all new equipment we install*
All new furnaces come with a free 1 year maintenance contract
We take care to install new furnaces correctly for optimal efficiency and airflow
We provide a 1 Year warranty on labor*