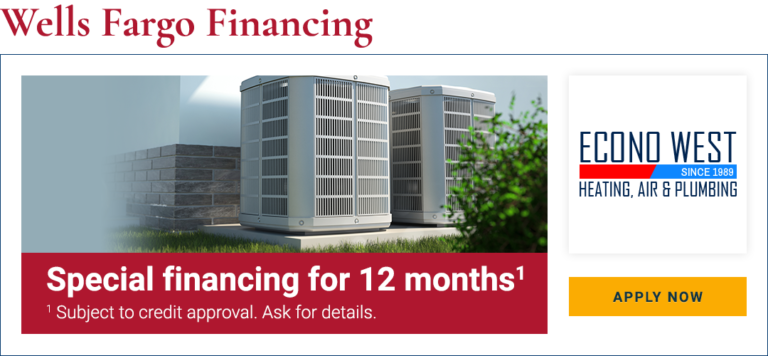 Heat Pumps
By investing in a quality American Standard heat pump, you can revolutionize the way you heat and cool your property. Heat pumps can be used alone in mild climates or in combination with a furnace, boiler, or air conditioner for improved energy efficiency. Contact Econo West today to learn more.
Trust the Heat Pump Experts
At Econo West, we are always excited to embrace the latest in energy-efficient HVAC technology. We've encouraged all of our employees to become intimately familiar with all kinds of heat pumps, from the American Standard models that we carry to other brands. As a result we are now able to offer superior service and advice regarding heat pumps to our customers. Whether you want to use your heat pump for heating, cooling, or both, you can rely on us to help you do it.
What's So Special About Heat Pumps?
The main benefit of a heat pump is that it can produce warmed or cooled air much more efficiently than a traditional heater or air conditioner. This is because heat pumps draw most of their energy from the environment, rather than from electricity.
Heat Pump Sales & Installation
If you are tired of high heating and cooling bills, adding a heat pump to your HVAC system could provide an excellent solution. It would certainly be more cost-effective than replacing your existing heater or air conditioner entirely. We can offer you a variety of different heat pumps from American Standard, which can be paired with your existing American Standard HVAC equipment to create a hybrid system. Our expert technicians will be happy to introduce you to our selection of super-efficient heat pumps and answer all your questions about them. If you decide to purchase one, we will install it for you and provide a 10 year warranty on the equipment. We offer a 1 year warranty on labor.
Heat Pump Repair
If you already have a heat pump, you must know how great this technology is! Of course, in order to reap all the benefits of a heat pump, you need to keep your unit in top working condition. That's where Econo West can help. The moment you notice an issue with your heat pump's performance, call us. We'll send a knowledgeable technician to your property right away to provide the needed repair. We'll even beat other licensed contractors' estimates on big heat pump repair jobs by $100 to make sure you get the best value possible.