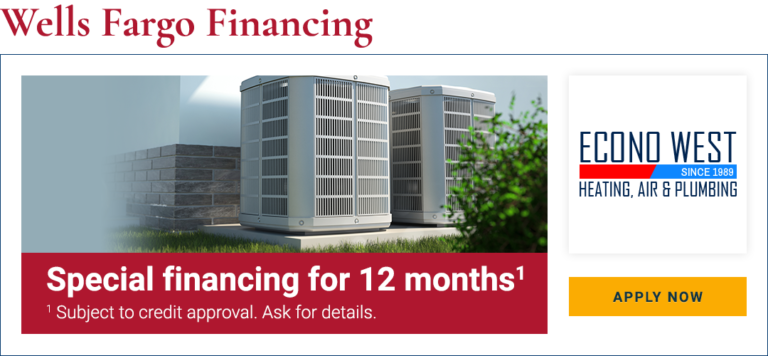 Air Conditioning Services
In sunny California, a reliable and efficient cooling system is a must. At Econo West, we provide all the services you need to achieve this. You can call us any time, day or night, to get emergency air conditioning repair, schedule a routine cleaning or service visit, or have us install a whole new air conditioner for you. We'll do whatever it takes to keep you cool, comfortable, and satisfied!
Keep Your Cool with Our Reliable & Affordable Air Conditioning Services
Have you noticed your current air conditioner struggling to keep up with your cooling needs? Maybe the system takes forever to produce cooled air, or maybe it can't seem to cool your property evenly. In any case, you don't have to live with air conditioner performance problems. You can simply call Econo West for help. After thoroughly inspecting your system, we'll provide whatever repairs we can to get your unit performing its best, or else help you select a whole new unit. Remember, your satisfaction is guaranteed when you make Econo West your air conditioning contractor in Santa Barbara CA. We offer the following AC services:
New Air Conditioner Sales & Installation: Whether you are interested in central air or ductless air conditioning, our experienced technicians can help you select the right model for your property. We carry both commercial and standard units from American Standard, a leader in quiet, efficient, and affordable HVAC technology. You can rely on us to install your new unit in a timely fashion and ensure your duct connections and air registers are set up to maximize your energy efficiency and comfort. All new units come with a 10 year warranty on the unit and a free 1 year maintenance contract. We offer a 1 year warranty on labor.
Air Conditioning Repair: Our technicians have the skills and experience required to repair all makes and models of air conditioners. We have access to factory-certified parts for most major brands, and you can rest assured that after a repair visit from Econo West, your air conditioner will be ready to deliver the quiet, reliable, and even cooling you expect and deserve. We respect our customers and their property and take care not to leave any messes behind while working on an air conditioner repair in Santa Barbara CA.
Certified AC Clean & Check: If you haven't been getting regular maintenance for your air conditioner, you may be limiting its performance and shortening its life. At Econo West, we provide expert maintenance services including inspections, cleanings, and tune ups to keep your cooling equipment performing its best as long as possible.
Programmable Thermostats: Adding a programmable thermostat to your current residential or commercial cooling system is an extremely simple and cost-effective way to go green and save green. In addition to reducing energy waste, programmable thermostats can also make your home or business more comfortable.
Air Balancing: If your air conditioner is in good working condition, but you still can't seem to cool your property evenly or affordably, your ventilation system may be to blame. Call Econo West for an expert assessment including air balancing tests and get our recommendations as how to improve the delivery of cooled air to every corner of your property.
Commercial Cooling: Whether your business needs call for one huge unit to cool a large warehouse or industrial facility, or a number of small units to cool individual hotel rooms or rental properties, Econo West can help. We regularly assist commercial clients with air conditioner installation, repairs, and maintenance. Our services are affordable and can be scheduled to minimize disruption to your business activities.
Heat Pumps: Don't let the name fool you…heat pumps can actually provide highly energy-efficient cooling for your home or business. They can be used on their own or in combination with your existing air conditioner in what's known as a hybrid cooling system.