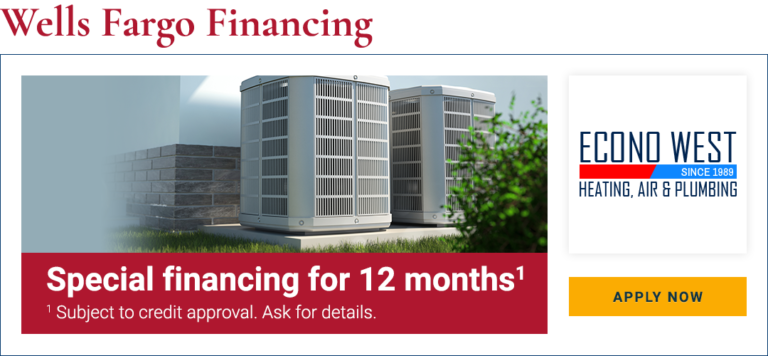 Air Balancing
In order to enjoy efficient heating and cooling and even temperatures in your home or business, you need to ensure that your system is delivering the proper airflow. At Econo West, we offer comprehensive air balancing services to help with this issue. Through a series of tests and adjustments, we can help ensure optimal airflow and even, comfortable temperatures in every part of your property.
Air Balancing Services Improve Efficiency & Comfort
Is your home one of the millions in America that are anywhere from 30 to 50 percent low on airflow? If so, you will not be able to achieve the comfort and efficiency you expect from your HVAC equipment…unless, of course, you invest in air balancing services from Econo West. We will test your ventilation system for capacity and leakage and then recommend solutions that will optimize airflow, improve comfort, and help you save money on your energy bills.
What to Expect from Our Air Balancing Services
Air balancing begins with a series of tests designed to check the airflow on your property. At each air register, one of our experienced HVAC technicians will test:
Airflow volume
System pressure
Temperature
Humidity
The results of these tests will show how much heated or cooled air is reaching various parts of your property and how this is affecting your comfort. Depending on the results, we may recommend various solutions like rerouting the ductwork to improve air delivery efficiency or sealing building leaks to help keep climate controlled air from escaping. Installing a different furnace or air conditioner may also be necessary if it turns out your current unit is too large or too small for your property.
Why Choose Econo West
At Econo West, we take pride in treating customers how we would like to be treated. This means that we always provide honest advice. Therefore, you can rest assured that an air balancing appointment will not bring any pressure to agree to unnecessary products and services, but only sincere recommendations as to what steps may be taken to improve your comfort.
Our technicians are highly experienced in the administration and interpretation of various air balancing tests, and you can rely on them to provide accurate assessments and expert advice. If you do decide to upgrade your HVAC equipment, we can provide free, all-inclusive bids for the work.
Call Econo West today to schedule your air balancing appointment and discover how you might improve your HVAC system's performance.