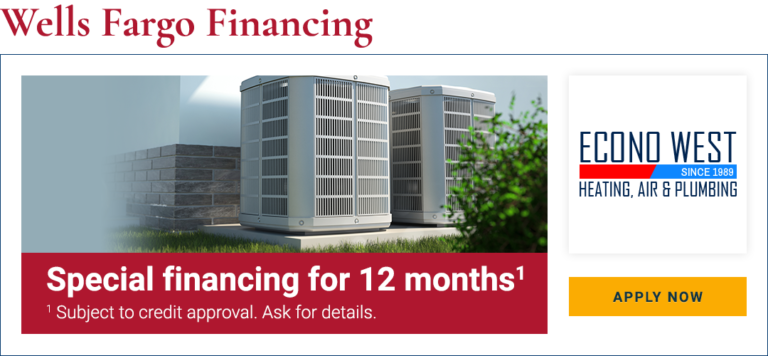 Furnace Cleaning & Maintenance
Cleaning & maintenance are not "optional" services, though many furnace owners may treat them that way. Following their example will lead to comfort and efficiency problems, not to mention the very real possibility of a furnace breakdown. In fact, experts estimate that up to 90 percent of furnace breakdowns can be traced back to a lack of maintenance! Why take this risk when convenient and affordable furnace maintenance packages are available from Econo West?
6 Big Benefits of Furnace Cleaning & Maintenance
At Econo West, we offer furnace cleaning and maintenance services on demand or as part of a scheduled maintenance package for your gas or electric furnace. No matter which method you choose, you can rest assured that a thorough inspection, cleaning, and tune-up from our expert technicians will enable you to reap the following 6 benefits.
Energy Savings: In order to achieve the promised energy efficiency from your furnace, you need to keep it clean and clear of dust and debris that could clog up the system, as well as ensure that all moving parts are working properly.
Improved Comfort: A simple cleaning can greatly improve the comfort of your indoor air. You will experience fewer odors, slower dust buildup, and more even heat distribution after our techs clean out your furnace and possibly your ducts as well.
Fewer Breakdowns: A key component of the maintenance visit is the inspection. During this inspection, our technicians will assess the wear and tear on all the vital parts of your furnace and let you know if any of them should be replaced. By replacing worn or damaged parts proactively instead of allowing them to fail, you can prevent the inconvenience of a system shutdown.
Maximized Lifespan: When furnaces are kept in good condition, they tend to last longer. This makes furnace cleaning & maintenance an essential activity for getting your money's worth out of your furnace.
Improved Safety: Since furnaces tend to be located in basements or other out of the way places, you're not likely to notice potential safety issues in the course of your normal activities. By getting an annual maintenance visit, any issues with pilot lights, gas lines, wiring, electrical systems, etc. can be detected and corrected to promote the safety of your property.
Continued Warranty Protection: In some cases, the manufacturer of your furnace may actually require annual maintenance as a condition of the warranty. To ensure warranty protection, therefore, you need to invest in maintenance.
Why Choose Econo West
At Econo West, we are big believers in furnace cleaning & maintenance because it helps our customers get the best possible value and comfort from their heating equipment. When one of our techs comes out for a maintenance visit, you can rest assured that there will be no sales pitch for unnecessary services but instead only honest recommendations for ways to improve the comfort and efficiency of your property.
Call now to schedule a furnace cleaning & maintenance visit or sign up for an annual maintenance package.