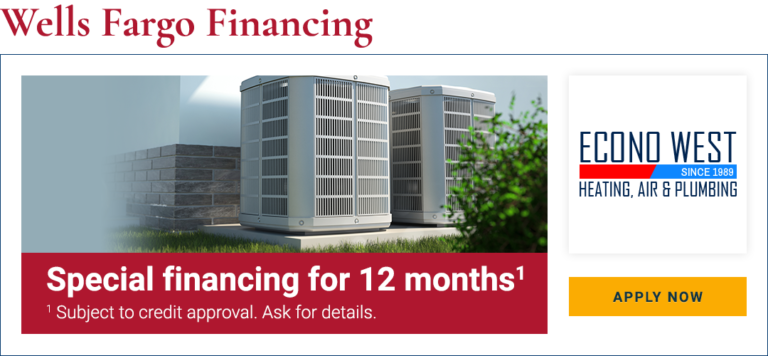 Programmable Thermostats
Programmable thermostats offer an easy and convenient way to improve the energy efficiency of your current HVAC system. They enable you to reduce energy waste by creating precise heating and cooling schedules that correspond with your usage needs. At Econo West, we sell and install a variety of programmable thermostats from American Standard to help you save money without sacrificing comfort.
Gain Precision Control of Your Indoor Environment with Programmable Thermostats
Are you tired of wasting energy heating or cooling your property when you're not home to enjoy it? With a manual system, you'd have to remember to adjust the thermostat yourself whenever you entered or exited. Plus, you'd have to deal with the discomfort of waiting for the system to achieve a comfortable temperature. But with a programmable thermostat, you can make your heating or cooling system automatically turn on and off according to a preset schedule. For example, you could set your air conditioner to turn off every day after you leave for work, and then kick back on an hour or so before you return home.
Why Choose American Standard Programmable Thermostats
Amazing control and savings can be achieved by pairing your American Standard heating and cooling equipment with a programmable thermostat specifically engineered for this purpose. Our expert technicians will be happy to explain the features of American Standard programmable thermostats, which include:
Up to 7 daily heating and cooling schedules
User-friendly color touchscreen
Digital temperature and humidity display
5-day weather forecasts including radar
WiFi access for remote programming from a computer or smartphone
Communication with American Standard's AccuLink System
Maintenance reminders
Dealer contact info display
Optional frame designs to match your decor
Why Choose Econo West
If you really want to make the most of your investment in a programmable thermostat, you need to call Econo West. We'll not only help you choose the system with the right features for your needs, but also ensure that the sensors are installed in the right locations to ensure even and responsive temperature control. Because all of our work is backed by our 100 percent satisfaction guarantee, you can rest assured that your new programmable thermostat will be installed to the highest standards and poised to deliver the savings and comfort you deserve.