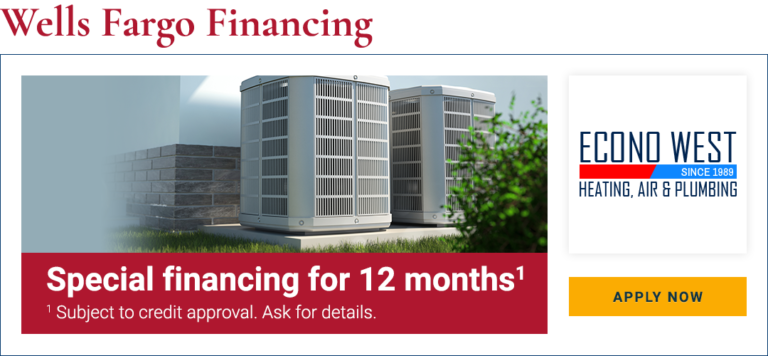 Heating Services
At Econo West, we've got all your needs covered with our superior heating services in Santa Barbara CA. Our highly trained technicians have the skills and experience required to service a wide range of makes and models of commercial and residential boilers, furnaces, and heat pumps along with collateral equipment like air cleaners and ductwork.
Affordable Heating Service When You Need It
At Econo West, we take pride in helping customers achieve the level of comfort, efficiency, and reliability they deserve from their heating equipment. We strive to deliver same-day service whenever possible, and we always provide fair, all-inclusive estimates up front for every service, including:
New Furnace Sales & Installation: Go green and save green by investing in a new, reliable, energy-efficient gas or electric furnace from American Standard. Every new furnace we install comes with a 10 Year warranty on the equipment and a free 1 year maintenance contract. We offer a 1 Year warranty on our labor.
Furnace Repair: With technicians on call day and night, we can provide superior furnace repair in Santa Barbara CA 24/7. Whether you have an emergency need involving a malfunctioning gas furnace or just need a routine repair for your electric furnace, we will give your job the same dedicated service and attention. We get the job done right the first time.
Furnace Cleaning & Maintenance: We strongly encourage our customers to schedule a cleaning & maintenance visit every season. This not only helps to reduce particulates and odors in your indoor air, but can also improve the long term performance of your furnace.
Boiler Sales & Repair: Whether you have a commercial or residential property, Econo West is the best heating contractor in Santa Barbara CA to call for boiler-related needs. Our technicians are up to date on the latest boiler technology and can recommend the right unit for you and install it to the manufacturer's exact specifications. We can also provide fast and effective boiler repairs 24/7.
Heat Pumps: Heat pumps can be an excellent way to reduce energy consumption at your property, but only if you care for them properly. At Econo West, we can provide all the services you need to get the most from your heat pump, including help with selecting the right new unit, cleanings & maintenance, and repairs.
Commercial Heating: When the comfort of your customers and/or employees is at stake, you need a quality heating contractor you can really rely on to help you select the right equipment and keep it running at optimal efficiency. At Econo West, we have ample experience with commercial-grade heating equipment and we can provide the services you need in a timely and affordable manner.