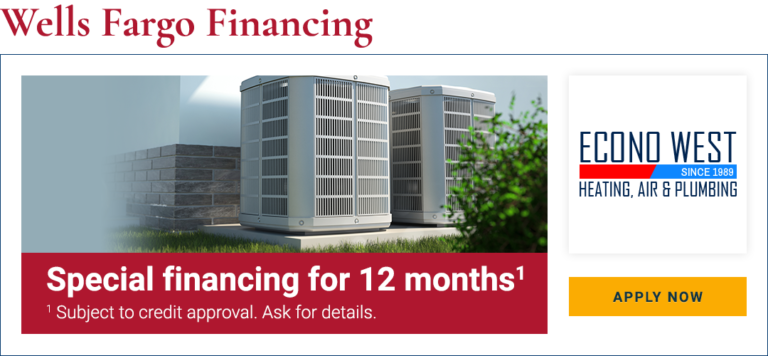 New Air Conditioner Sales & Installation
Before you buy your next air conditioner, make sure you have all the facts you need to make a smart decision. At Econo West, our expert technicians can help you identify the right size air conditioner for your space as well as explain all the various terms like SEER, EER, MERV, etc. that describe the efficiency of different models. We genuinely care about each client getting the right unit for their needs at the right price.
Honest Advice About New Air Conditioner Sales & Installation
With so many options available, choosing a new air conditioner can be an overwhelming task. If you're unsure how to start your search, just call Econo West. Our technicians will be happy to introduce you to our line of American Standard air conditioners. We have models suitable for cooling homes and businesses of all different sizes. We'll help you select the model that best meets your needs in terms of capacity, comfort, efficiency, and budget. Plus, we'll provide the expert installation that is necessary to ensure your new air conditioner performs as promised. You can rely on us to provide honest advice about new air conditioners, accurate estimates, and quality installation work backed by a total satisfaction guarantee.
Is it Time for a New Air Conditioner?
If you're less than satisfied with the performance of your current air conditioner, you shouldn't necessarily jump to the conclusion that you need a new unit. Let Econo West evaluate your home for possible problems that could be compromising the efficiency and effectiveness of your air conditioner first. Our duct cleaning, duct sealing, air balancing, and insulation upgrade services could very well solve your cooling problem without your having to invest in a totally new air conditioner.
However, there are certainly times when buying a new air conditioner would be your best move, even if your current unit isn't totally out of commission yet. For example, if your current air conditioner is over 10 years old, it probably has a low SEER efficiency rating. By upgrading to a new unit with a higher SEER, you could save up to 60 percent on your energy bills.
Why Choose American Standard
American Standard air conditioners provide:
Multi-staged cooling
Humidity control
Ultra-efficient operation
SEER ratings of up to 21.00
Quiet and reliable performance
Optional AccuComfort programmable technology
Ductless models available
Benefits of Buying from Econo West
We provide free estimates on new air conditioner sales & installation
We beat written bids from other licensed contractors by $100
We offer convenient financing options
We are fully licensed, bonded, and insured to get the job done safely
We provide a 10 year warranty on all new equipment we install*
All new air conditioners come with a free 1 year maintenance contract
We take care to install new air conditioners correctly for optimal efficiency and airflow
*We provide a 1 year warranty on labor