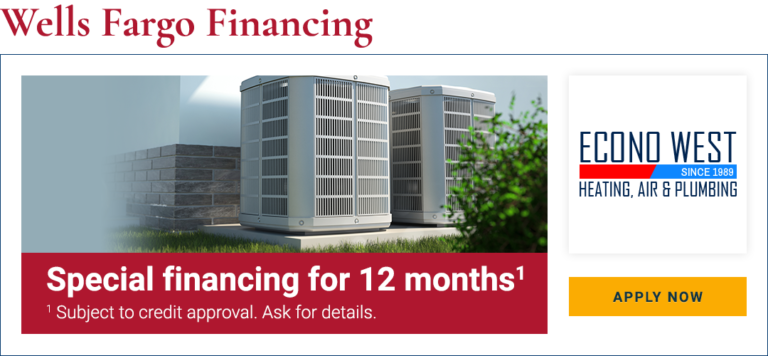 Air Quality
At Econo West, we provide services to help improve every aspect of your indoor air, including temperature, humidity, cleanliness, odor, and flow. Give us a call and we'll send an experienced technician out to assess your HVAC system and recommend improvements that will help you breathe easier and feel more comfortable. Many of these improvements are easier—and more affordable—than you might think so don't hesitate to explore your options.
Improve Your Indoor Environment with Expert Air Quality Services
Many Americans spend up to 90 percent of their day indoors. Don't you want to ensure that the indoor air in your property is clean and comfortable? You can make great strides towards this goal with help from Econo West. We provide a complete range of services and products designed to support superior indoor air quality. In addition to offering heating and cooling services to control your indoor air temperature, we also offer the following services to improve air quality and let you breathe easier indoors.
Air Cleaning & Filtration: Indoor air is often 5 times dirtier than outside air, due to the high concentration of allergens and pollutants than can accumulate inside a home or business. At Econo West, we can offer you a variety of solutions for removing dust, mold, pollen, pet dander, germs, and VOCs from your indoor air. These solutions range from a simple filter upgrade for your HVAC system to installing a dedicated air purification unit.
Air Balancing: If heated or cooled air isn't reaching every part of your property equally, your comfort will suffer. We can provide testing to measure air pressure, temperature, and humidity at every air register along with services to correct any inequalities we may discover. This will help eliminate hot or cold spots as well as improve the efficiency of your system.
Humidifiers: Achieving ideal humidity conditions is essential for comfort. We can provide energy-efficient humidifiers to correct dry winter conditions and save you from problems like sore throats, dry skin, and shocks from static electricity. Adding moisture to the air will also help you feel warmer and enable you to set your thermostat a few money-saving degrees lower in the winter.
Air Duct Cleaning: Over time, lots of dust, soot, and other debris can accumulate in your air ducts. Rather than allowing these contaminants to spread around your property via your air registers, you can simply invest in a periodic cleanout from Econo West. We'll leave your ducts clean and allergen-free.