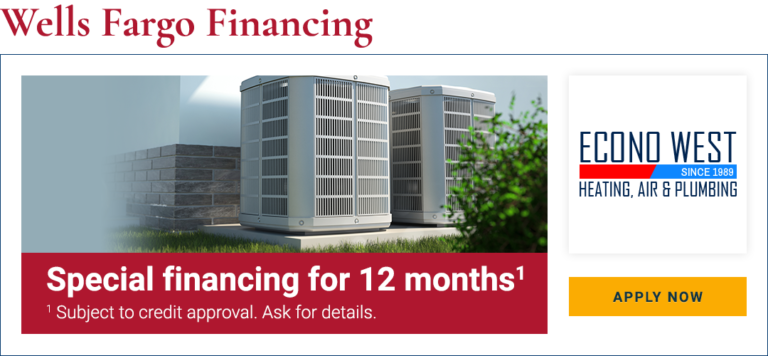 Heat Pumps
Revolutionize the way you heat and cool your property with a heat pump from Econo West. We carry high-quality heat pumps that can pair with your other American Standard HVAC equipment to provide a highly efficient and integrated hybrid comfort system.
Econo West is Your Heat Pump Expert
At Econo West, we love to help customers go green to save green. That's why we've made a point of becoming intimately familiar with the latest in high-efficiency heat pumps. These systems can generate warm air in winter and cool air in summer, and make an excellent money-saving supplement to your traditional furnace or air conditioner.
How Do Heat Pumps Work?
Heat pumps draw most of their energy from the environment, rather than from electricity, making them highly energy efficient. The system consists of an indoor coil and an outdoor coil, connected in a reversible system so that either coil can serve as the condenser or evaporator coil, depending on whether heat or cooling is needed. Heat pumps can be configured to transfer thermal energy from outside air or from the earth, depending on whether you want a standard or a geothermal system.
Heat Pump Sales & Installation
If you're unhappy with your current high heating and cooling bills, adding a heat pump to your system could be the solution you've been looking for. At Econo West, we carry quality American Standard brand heat pumps that can deliver amazing improvements in efficiency and comfort, especially when connected to other American Standard HVAC equipment in a hybrid HVAC system. Our expert HVAC technicians will be happy to explain the benefits of installing a heat pump to you and help you select the best model for your property. We offer expert installation, and every heat pump we install comes with a 10 year warranty and a free 1 year maintenance contract. We also offer a 1 year warranty on labor.
Heat Pump Repair
Although as a preferred dealer for American Standard we obviously have special expertise in this brand of heat pumps, we also repair and service other makes and models. Our expert technicians can accurately diagnose your heat pump problem and provide a reliable and lasting repair at a great price. We'll even beat other licensed contractors' offers by $100.
Call today to schedule your heat pump service.