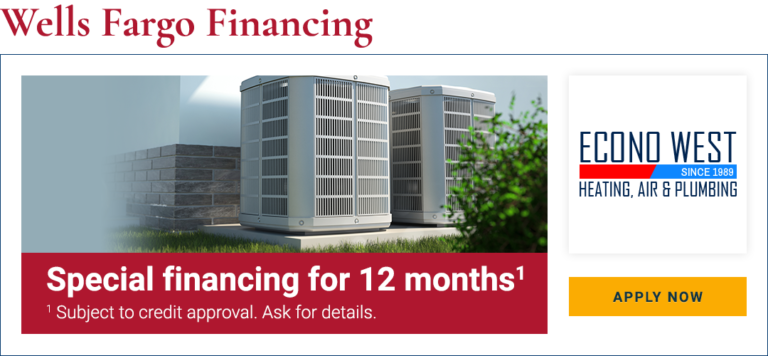 Air Cleaners, Purifiers & Filters
Even in the cleanest home or business, dust, pet dander, pollen, VOCs, and other pollutants can accumulate to the point where indoor air quality and even HVC efficiency may suffer. Don't let this happen to your property! Econo West can help you select and install air cleaning solutions that can trap over 99 percent of allergens for cleaner, fresher indoor air.
Why You Need Air Cleaning Equipment
Having a tightly sealed building envelope is great for energy-efficiency, but it can cause indoor air quality issues. Without adequate ventilation, moisture and contaminants can become trapped inside the building, leading to bad smells, allergic reactions, and heavy dust accumulation. Fortunately, air cleaning and filtration equipment can reduce the levels of indoor air contaminants to help you breathe easier.
Breathe Easier with American Standard Air Cleaning Equipment
At Econo West, we have quality air cleaning options from American Standard that can help reduce the impact of contaminants like:
Dust
Smoke
Pollen
Pet dander
Skin flakes
Mold
Viruses
VOCs (gases from plywood products, adhesives, etc.)
In addition to removing up to 100 times as much contamination as your average air filter, some American Standard air purification systems can also remove 99.98 percent of allergens. As a side benefit, the efficiency and longevity of your HVAC equipment will also be improved when you use air purification equipment to keep your system cleaner.
Ready to Enjoy Cleaner Indoor Air?
Give us a call at Econo West. We'll be happy to send an experienced technician out to your home or business to assess current conditions and provide a free estimate for an American Standard air cleaning system. We offer excellent prices on equipment and labor, and all new systems will be backed by a 10 year warranty and our total satisfaction guarantee. In addition, we offer a 1 year warranty on labor. You have nothing to lose and everything to gain by calling us to learn more.